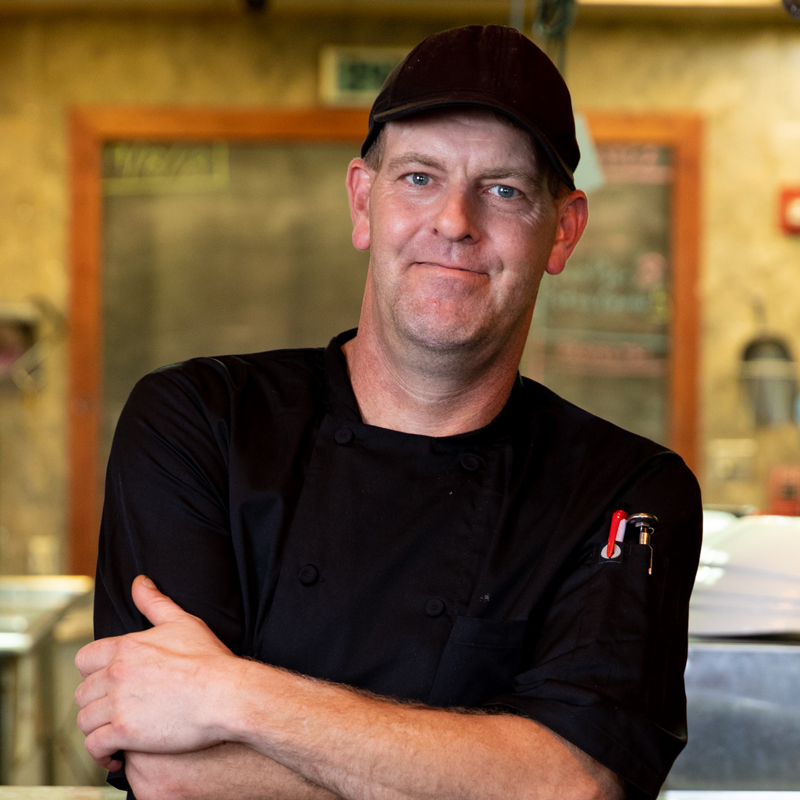 Nick Phelps
Chef
I am originally from the Boston area. I was 14 when I started in the restaurant industry in my hometown of Sudbury. I've worked in the restaurant business for the majority of my career and attended Johnson & Wales University in Charleston, South Carolina in the early 90's.
In 2005 I moved to California. I assisted in opening a couple of successful restaurants in Seal Beach, Fullerton, and Newport Beach. By 2011 I started working with a catering group that specifically worked with entertainers, rock bands, musicians and A-list performers. After 2 years I started touring with the likes of such performers as Cirque de Soleil, New Kids on the Block, Lady Gaga, Foo Fighters, Red Hot Chili Peppers and George Strait. It was a fast and furious time and lifestyle.
Notching it down a bit, in 2013 I moved to North Dakota to manage the Food Service Department for Four Bears Casino. It was a great experience that came with a comfortable lifestyle, but it was not a place I felt I would put down roots. One day I found myself wanting to get closer to some family ties and memories of south coastal Georgia. Today I am honored to work at a restaurant that was designated as one of ten notable best restaurants in the state of Georgia by Georgia Trend magazine. I am thrilled to have the opportunity to work alongside a great culinary team at Ember.