We host a variety of musical artists & events at Mas Lounge and Ember on a weekly basis!
For more information on our upcoming events, check us out on Facebook!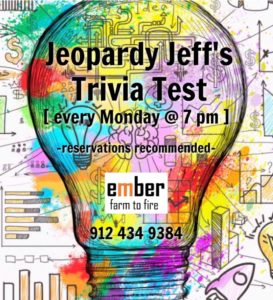 Mas Lounge Live Music Line Up
[for more information on these musically talented artists, follow the links below!]
Unless otherwise listed, music starts at 7 pm!
11/20 • THE PINE BOX DWELLERS
11/26 • TIE DYED SUNSET
12/3 • FIDDLESTIX 
12/4 • THE PINE BOX DWELLERS
12/10 • MIKE PEARSON
12/11 • FREE SPIRITS ORCHESTRA
12/17 • THE VIBE!
12/18 • FULL MOON FOLK
12/24 • RIDER [trio]