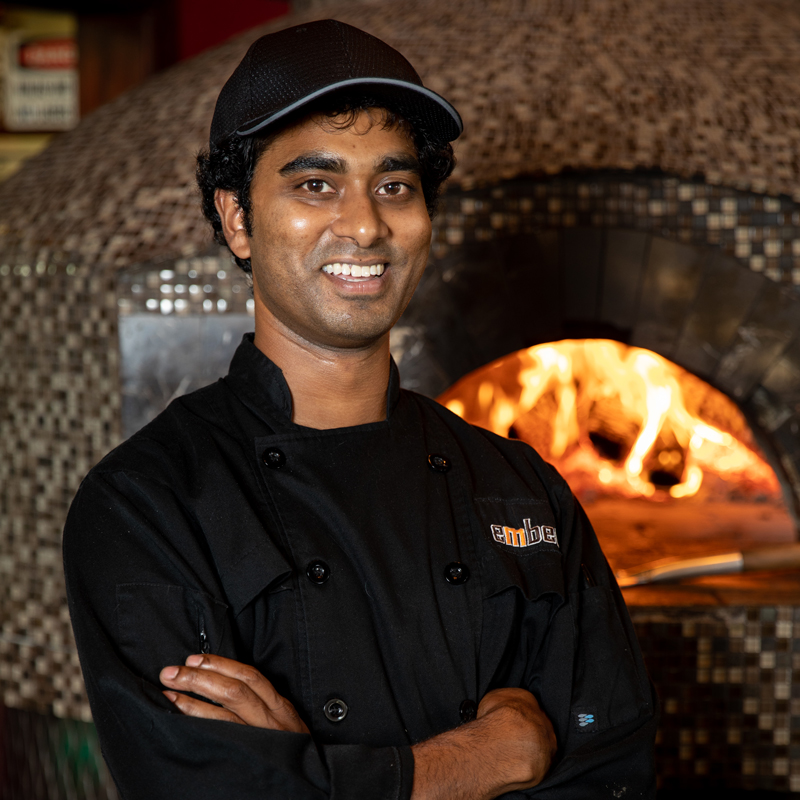 Jodan Girard-DiCarlo
Chef
I grew up in central Vermont, surrounded by farms with lots of local produce and small businesses related to the restaurant industry. Most of my love for food comes from my family, who taught me from a young age about how food brings people together. Growing up where "farm to table" was more of a lifestyle than a trend helped me be inspired by food and bring those lessons into the professional kitchen.
My first kitchen job was when I was 13 years old, working at "Michael's at the Powderhound" for Chef Michael Flanagan in Warren, VT. After bouncing around a few restaurants during high school, including a small bakery, different local restaurants with the same mentality of local product usage, and a pizza shop, I began to think working in restaurants would by my life.
In 2007, I was accepted to Johnson and Wales University. I received my culinary degree in 2009, graduating cum laude/dean's list for 2009. I moved back to the northeast to be closer to family and friends. I did my work experience for JWU in Gorham, New Hampshire, where I worked for Chef Liz Jackson (who attended Cambridge school of Culinary arts) at Libby's Bistro. Liz worked with Julia Child, and was also a James Beard semi finalist.
After working in New Hampshire, I moved back to Vermont, where I began working for Chef Jason Gulisano (attended Culinary Institute of America) at The Green Cup Cafe in Waitsfield, Vermont. During my time working there, Chef Jason was a James Beard Nominee for best new restaurant Northeast. The restaurant was unfortunately flooded in the flooding of the rivers from hurricane Irene in 2011.
This is when I moved to the Southeast again. My girlfriend, Sandra, who was attending SCAD (studying Interior Design), and I moved into an apartment in Southside Savannah. I worked at a few restaurants to get some Southern cooking experience, including Noble Fair, where I worked under Chef Patrick Mcnamara (also a JWU graduate) and then working at Starland Cafe for about a year.
From here, Sandra was offered a job right out of art school at an architecture firm, Harrison Design, on Saint Simons Island. We moved to Saint Simons in 2012, where I looked for a job and was able to get a cook line position in the kitchen in the clubhouse at Frederica Golf Club. This is where I met Chef Mary Schowe. Eventually, she was offered the position as chef at Ember. With our bond we had created, Mary offered me the position to come on as her sous chef at Ember.
In my minimal free time, I enjoy spending time with my girlfriend, Sandra, my two dogs and two cats. My hobbies and passions outside of food and being in the kitchen are working on and modifying cars. I've owned and still currently own a handful of cars. I enjoy animals, nature, travel—especially food related travels—and learning as much as possible about life.